Med så mange lag med i play-off-kampen, mener Paul Richards (t.h.) at kun seier er godt nok i dagens bortekamp. Merk kampstart 13.30 i dag. 
---
SUPPORTERINTERVJUET: Paul Richards, vår medlem nummer 59, er bosatt på Fetsund, ikke langt utenfor Norges hovedstad Oslo. Også hans barn Amanda og Adam er medlemmer i Venner av Portsmouth. De er henholdsvis medlem nummer 60 og 61. Her er Pauls tanker før dagens bortekamp:
The season has been full of ups and downs. Now Pompey are 5th in the league table. Automatic promotion is out of sight, but if we finish the season well, Pompey will get a play-off place. What are your thoughts on Pompey's season?
– Seen it before, they have a really good run, and you think this is going to be the year and then they start slipping losing games they should be winning. But that's football (and unfortunately Pompeys story) got to take the highs and lows though. Think they'll make the play-offs. Which we've seen these last two seasons, and hopefully things go our way this time round.
How do you keep updated on Pompey now that you live in Norway?
– App Fotmob, BBC and Venner av Pompey.
Kenny Jackett had to go after the loss to Salford in EFL and poor form in the league. The Cowley brothers have taken over and have 13 points from their first six games. What do you think about Pompey replacing Jackett with Danny Cowley? 
– They've done a good job, but that's the way it is teams play well first few matches under new management new ideas, but they just need to keep the momentum going, hopefully they pick up the points this weekend. The team just needs time to adjust to new management, but that's something they don't have much of.
Have you got any favourite players in today's Pompey squad?
– Ronan Curtis, Ryan Williams and Marcus Harness, but I'm wondering how much longer these guys will be with us.? If they don't go up, will they go looking elsewhere or rather others come asking for them?
What do you think about Pompey's promotion chances this season? 
– The rest of the season is with teams in lower positions the highest being Accrington Stanley in 11th (home and away), but then again games they should have won they've lost. Have to wait and see, think it'll be close.
Now Pompey are away to MK Dons. What are your thoughts on that game, what is your starting eleven and what is your score prediction? 
–  Pompey's away record is better than home, The result can't be anything else but a win, to many other teams that can also make that playoff spot. As for the squad i'll leave that for the experts.
Are there anything you would like to say to the other Pompey fans in Scandinavia? 
– Can't wait to be able to travel again and watch a game back in the UK. PUP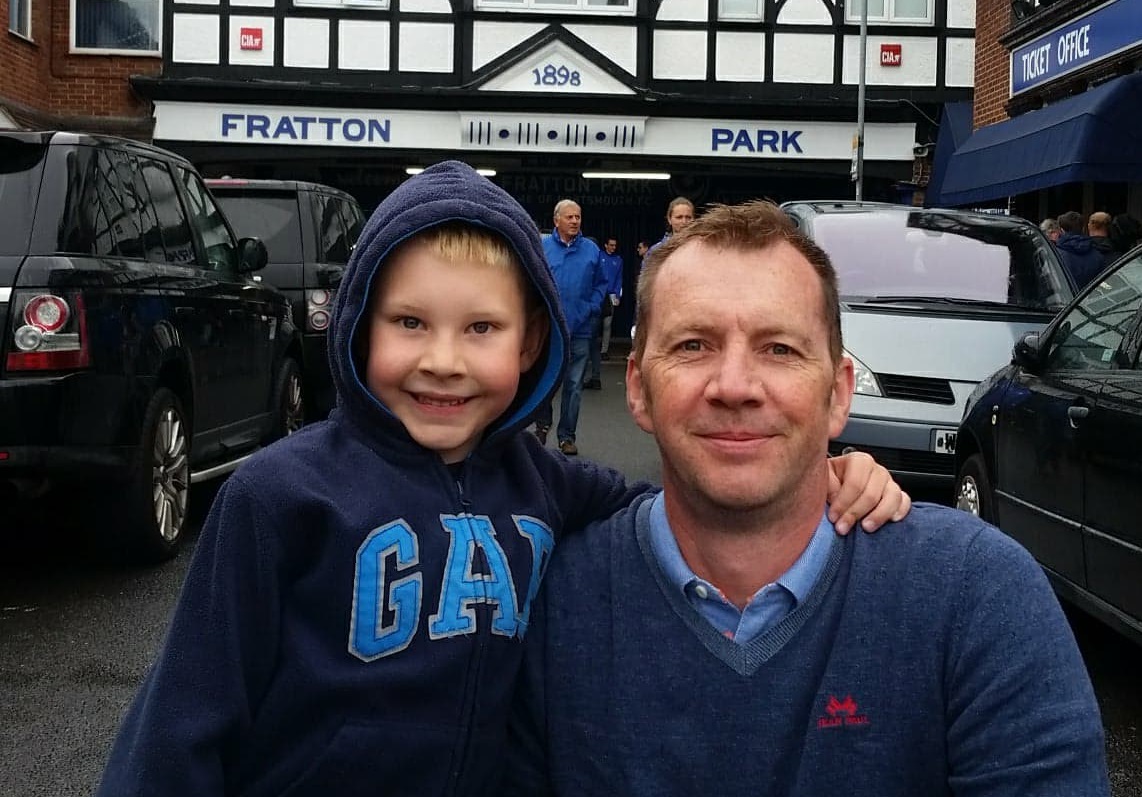 ---
Før 22. serierunde: Hull City (H): Sondre Rossbach
Før 21. serierunde: AFC Wimbledon (H): Jon Romuld Håversen
Før 20. serierunde: Fleetwood (B): Trygve Mellvang Tomren-Berg
Før 3. runde FA-cup: Bristol City (B): Mark Raine
Før 19. serierunde: Hull City (B): Ståle Håheim
Før 18. serierunde: Fleetwood (H): Mange Nilsson
Før 17. serierunde: Ipswich Town (B): Torkil Risan
Før 16. serierunde: Peterborough (H): Jean Robert Tankred
Før 15. serierunde: Blackpool (B): Robert Daffenberg Nilsen
Før 2. runde FA-cup: King's Lynn Town (H): Michael Pantling
Før 14. serierunde: Oxford (H): Thorgeir Benjaminsen
Før 13. serierunde: Crewe (H): Tom Saunders
Før 12. serierunde: Plymouth (B): Håvard Myhre
Før 1. runde FA-cup: Ipswich Town (B): Atle Stray
Før 11. serierunde: Lincoln City (B): Torstein S. Pedersen
Før 10. serierunde: Charlton (H): Alexander Nilsson
Før 9. serierunde: Northampton (H): Veny Vere
Før 8. serierunde: Sunderland (B): James Lund
Før 7. serierunde: Gillingham (B): Bjarte Hope
Før 6. serierunde: Doncaster (H): Andreas Hougaard
Før 5. serierunde: MK Dons (H): Zubajra Tsutsulaev
Før 4. serierunde: Burton (B): Jakob og Øyvind Velde
Før 3. serierunde: Wigan (H): Sam Manton
Før 2. serierunde: Rochdale (B): Kyle Simon
Før 1. serierunde: Shrewsbury (H): Rasmus Sørensen
Ronan Curtis