Tom Saunders synes sesongstarten har vært både skuffende og frustrerende, men han har ikke gitt opp opprykkshåpet. Lørdag tror han på en overbevisende 3-0-seier i FA-cupen.
---
SUPPORTERINTERVJUET: Vår medlem nummer 89, Tom Saunders, er en engelskmann bosatt i Stockholm. Han har stilt opp på supporterintervjuer med oss også tidligere, og da som nå tar vi det på engelsk:
Pompey won the Checkatrade Trophy, but ended up fourth in League One and lost in the play-offs semifinal. What do you think about Pompey's 2018/19-season?
– It promised so much but ultimately delivered so little. I enjoyed it overall but it was disappointing that it ended the way it did. Losing Ben Thompson in January was a huge loss and ultimately our inability to replace him cost us.
What are your thoughts and hopes for this season?
– I fancied us for automatic promotion at the start but those hopes have faded pretty quickly. I think we will get into the play offs but lose in the finals to whichever team has hit good form towards the end of the season. The league is wide open though and a few key recruitments could see us sneak the autos.
So far this season we are 10th in League One, lost to Saints in the 3rd round of the League Cup, have made it to round two in EFL Trophy and are now ready for the second round in the FA Cup. What do you think about Pompey's season so far?
– The first half of it- complete disappointment and frustration. The Coventry and Wimbledon results were particularly tough to take and weren't helped by the style of football we were playing. We look to slowly be turning it around though and I'm starting to look forward to watching games again.
Are you going to watch Pompey live this season?
– Yes, I'm heading to London for Christmas so will be catching the Ipswich and MK Dons games. I was tempted by Gillingham but a New Year's Day hangover mixed with an open end stand wasn't very appealing. I head back fairly regularly to see friends and family so will probably see a few towards the end of the season too.
How do keep yourself updated on Pompey now that you live in Scandinavia?
– I tend to read online forums but don't post. It's nice to get fan opinions but I don't dare to follow Facebook and Twitter groups…
What do you think about Kenny Jackett and the job he is doing at Pompey?
– On balance he has done well since taking over. I was firmly in the Jackett out camp a month ago mainly because of the turgid football his teams play but we seem to be turning it around. I wish his use of the loan market was better though.
Have you got any favourite Pompey players this season?
– I think there's a really good player in Harness and would like to see him get a better run in the team.
Now we are at home to Altrincham in the FA Cup. What are your thoughts about this game and how do you think it will end? What is your starting eleven?
– I think a solid 3-0 win to keep the momentum going and I'm going to predict an unchanged team (maybe with a few minutes for players coming back from injury). Followed by a third round draw away to a Championship team.
What do you think of our promotion hopes this season now?
– I fancy us for the play offs as the quality in the league isn't great this year and the only team we should be wary of is Ipswich. Wycombe should fade away but it will be tough to get the autos from this position. You never know though…
Have you got anything else you would like to say to the other Pompey fans in Scandinavia?
– Winter is upon us- we've just got the first batch of snow here in Stockholm. Wrap up warm, survive the dark and see you on the other side.
---
Her er tidligere supporterintervjuer denne sesongen:
Før 17. serierunde (Rotherham H): Alexander Thorsen
Før 16. serierunde (Rochdale B): Sigbjørn Tjetland
Før 1. runde FA-cupen (Harrogate Town B): Magnus Smith
Før 15. serierunde (Southend H): Lars Håvik
Før 14. serierunde (Oxford United H): Alexander Nilsson
Før 13. serierunde (Bristol Rovers B): Kenneth Johansen
Før 12. serierunde (Lincoln City H): Steen Houman
Før 11. serierunde (AFC Wimbledon B): Haris Nuhanovic
Før 10. serierunde (Gillingham H): Jean-Robert Tankred
Før 9. serierunde (Doncaster B): Robert Nilsen
Før 8. serierunde (Bolton H): Zubajra Tsutsulaev
Før 7. serierunde (Wycombe B): Pål Alexander Lea
Før 6. serierunde (Burton H): Trygve Mellvang-Berg
Før 5. serierunde (Blackpool B): Trygve Ellingsen
Før 4. serierunde (Coventry H): Sam Manton
Før 3. serierunde (Sunderland B): Ståle Håheim
Før 2. serierunde (Tranmere H): Torkil Risan
Før 1. serierunde (Shrewsbury B): Joakim Ellingsen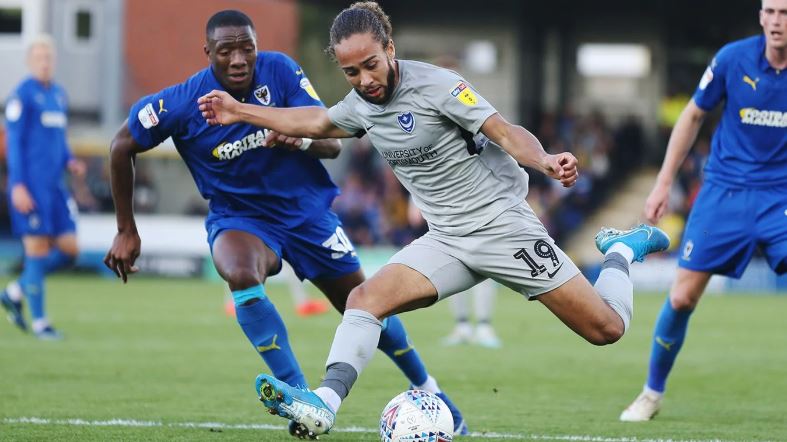 Marcus Harness.