Mark Raine er full av optimisme før dagens bortekamp mot Gillingham. Han tror Pompey reiser hjem med tre poeng.
---
SUPPORTERINTERVJUET: Da har vi flyttet oss opp til medlemmer med medlemstall mellom 40 og 50 i vår jakt på intervjuobjekter til supporterintervjuet. Før kampen mot Gillingham er det medlem nummer 42, Mark Raine, som har svart på spørsmålene. 45 år gamle Mark er engelsk, men har vært bosatt i Danmark i en årrekke. Her kommer spørsmålene på norsk og Marks svar på engelsk:
Det ble 8. plass forrige sesong. Hva er dine tanker om det Pompey presterte i 2020/21?
– Of course, it was disappointing not to make the play-offs, but looking at the season as a whole, 8th place was probably where we deserved to be. It was the right decision to say goodbye to KJ, and the Cowley's came with fresh ideas, but couldn't quite turn the season around.
Hva var dine tanker og forventninger til kommende sesong? Tro på opprykk? Hvilke lag tror du blir sterkest i League One?
– Before the start of the season, I genuinely thought we'd challenge for the top 2 places. However, after a disappointing start, my ambitions were more towards a top 10 finish. The recent run of results (following the Ipswich disaster) has raised hopes, but there are some strong teams in League One, with bigger budgets, and it will be tough for us. Plymouth and Rotherham seem like favourites, and Sunderland will be among the top finishers again.
Hva synes du om Pompeys sesong så langt?
– It was a tough start, and very inconsistent. I'm pleased that the club stuck with the Cowley's, and the last few games have suggested that we may have turned a corner, and we seem to be playing some good stuff again.
Har du planer om å få til en tur over for å se Pompey denne sesongen?
– Absolutely. Hopefully in the new year.
Hvordan holder du deg oppdatert på Pompey (kamper og nyheter)?
– Social media and podcasts.
Har du noen favorittspillere i dagens Pompey-spillerstall?
– Sean Raggett gets some bad press, but what he lacks in skill, he makes up for in effort.
Hva er dine tanker om brødrene Cowley?
– I like them. They seem to understand the club, the supporters, and come across well when talking to the media. They are working on a limited transfer budget, compared to other teams in the league, but finally the group of players seem to be producing the results from the new style of playing.
Nå er det bortekamp i serien mot Gillingham. Hva er dine tanker om denne kampen, hva er din startellever og hvordan tror du kampen ender?
– I'm full of optimism. Unfortunately, Raggett is suspended, but after 5 wins in a row, and Gillingham just outside the relegation zone, I expect another victory. 2-0 to Pompey!
Team:- Bazunu, Ogilvie, Freeman, Romeo, Hackett-Fairchild, Williams, Morrell, Harness, Jacobs, Curtis, Hirst
Har du ellers noe du vil si til resten av de skandinaviske Pompey-supporterne?
– Keep believing! Play Up Pompey!!!
---
Tidligere supporterintervjuer denne sesongen:
Før 19. serierunde: Lincoln City (B): Christian Knapp
Før 18. serierunde: AFC Wimbledon (H): Eirik Bøen Gravdal
Før 17. serierunde: Wycombe (B): David Gunnarsson Lorentzen
Før 1. runde i FA-cupen: Harrow (H): Bo Gareth Johansen
Før 16. serierunde: Cheltenham (H): Håvard Myhre
Før 15. serierunde: Bolton (H): Øyvind Velde
Før 14. serierunde: Accrington Stanley (B): Bjarte Hope
Før 13. serierunde: Ipswich Town (H): Martin Grimstvedt
Før 12. serierunde: Rotherham (B): Mange Nilsson 
Før 11. serierunde: Sunderland (H): Steen Houman
Før 10. serierunde: Burton Albion (B): Kenneth Johansen
Før 9. serierunde: Charlton (B): Duncan Griffin
Før 8. serierunde: Plymouth (H): Torgeir Melvær Nesse
Før 7. serierunde: Cambridge Utd (H): Jean Robert Tankred
Før 6. serierunde: MK Dons (B): Atle Stray
Før 5. serierunde: Wigan (B): Joakim Ellingsen
Før 4. serierunde: Doncaster (B): Camilla Nilsen
Før 3. serierunde: Shrewsbury (H): Pål Alexander Lea
Før 2. serierunde: Crewe (H): Trygve Mellvang Tomren-Berg
Før 1. runde i ligacupen: Millwall (B): Ståle Håheim
Før 1. serierunde: Fleetwood (B): Torkil Risan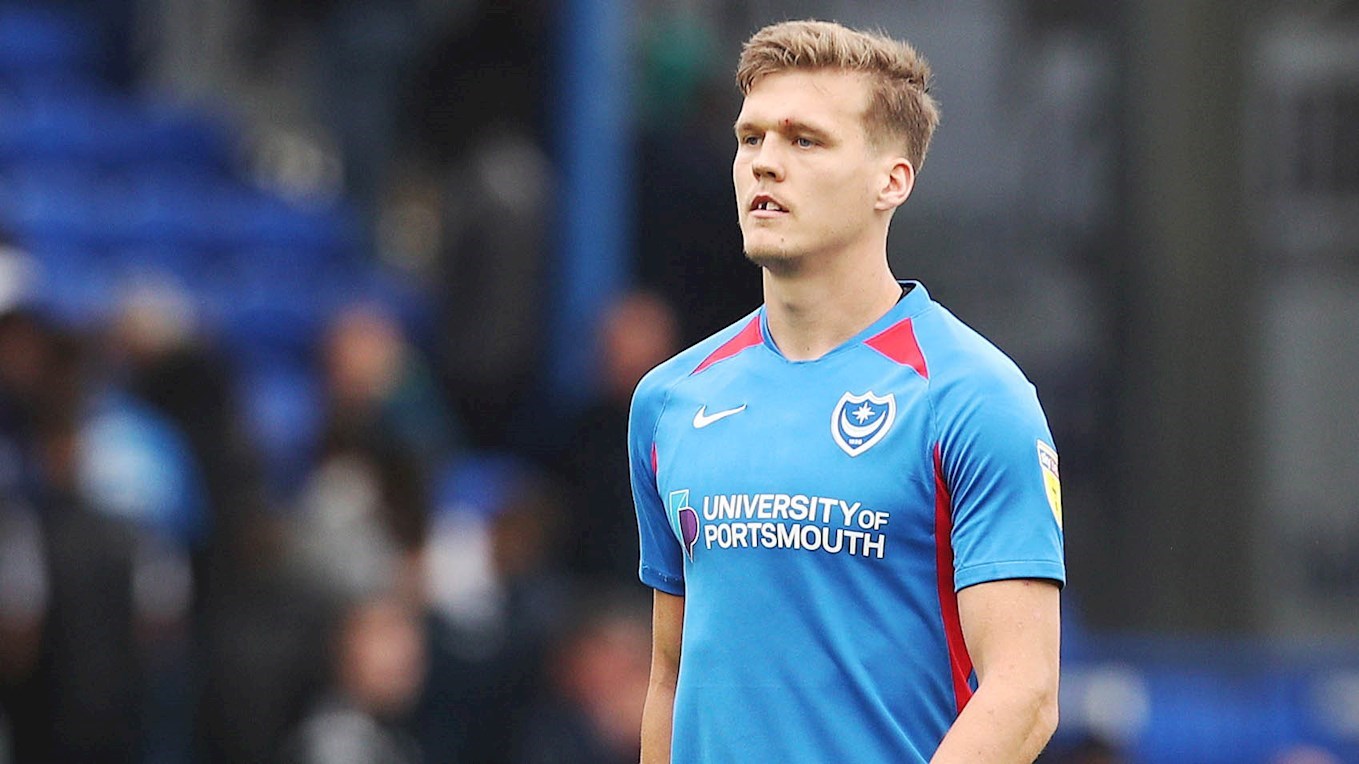 Sean Raggett.