Amanda Lloyd er på plass på Fratton Park når Pompey møter Sunderland i ettermiddag – hvis alt har gått etter planen. Det er en kamp hun tror ender med hjemmeseier.
---
SUPPORTERINTERVJUET: I likhet med sin mann, medlem 38 Fredrik Galaasen, har medlem 39 Amanda Lloyd vært medlem i Venner av Portsmouth i en årrekke. Da vi gjennomførte denne rundens supporterintervju var Amanda klar for avreise til England. Hun er opprinnelig fra Portsmouth, men bor nå i Oslo med Fredrik og deres barn. Nå var det klart for jul i England og Portsmouth-Sunderland på Fratton Park i ettermiddag. Ettersom de skulle lande på Gatwick, var det derimot usikkerhet knyttet til om de kom seg fram i tide (store trafikale problemer på Gatwick før helgen). Her er derimot supporterintervjuet vi gjorde med Amanda før toppoppgjøret:
After 22 games, Pompey have 14 wins, 6 draws and 2 defeats. They are top of the league and are also still in the FA-cup and Checkatrade Trophy. However we lost in the first round of the league cup. What do you think of Pompey's season so far?
– To be top of the league is a great achievement and after the inconsistency (injuries) of last year this shows great improvement. Although a cup run is exciting and earns the club extra income, I would rather they win the league games and get promoted.
What were your thoughts and expectations before this season?
– Simply I hoped for promotion!
Do you plan to see Pompey live this season?
– YES!!! We have tickets to this game but unfortunately a flight to Gatwick today, so everyone cross your fingers that the drone doesn't come back!!!
How do you keep yourself updated on Pompey (matches, news etc.)?
– To be honest I haven't been following them as closely as I used to, but I read the club page and talk a lot to my dad. He attends quite a few of the home games and gets all the local news.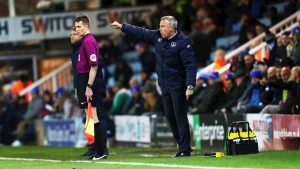 What are your thoughts on manager Kenny Jackett ?
– He must be doing something right. He seems to have solved the injury problems of last year and has the league as his No1 priority. Let's hope this continues in 2019
Have you got any favourite players at Pompey now?
– Not really, I think everyone is playing well at the moment. I just want to see players enjoying playing for Pompey, being committed and digging deep when things get difficult.
On Saturday we play Sunderland at home. What is your starting eleven?
– At this time of the year it becomes important to pay close attention to the players form. They have a lot of games against hard teams at the moment but if all are healthy I would pick the same line up at the Southend game.
What do you think about that game and how do you think it will end?
– I am really looking forward to the game partly because it has been too long since I have been to a Christmas period home game with my family, we are also taking my daughter to Fratton Park for the first time! (I am going to the game with my husband, daughter, dad, brother in-law and nephew. So I hope it is a good game to watch.
It will be a tough game as Sunderland are also playing well. I think this run of games over Christmas will give a good indication of who is going to get promoted this year.
I would love a result of 2:0 but think it is more likely 2:1.
Is there anything else you'd like to say now that you have got the attention of all Pompey-fans in Scandinavia?
– Being a life long Pompey fan, growing up on Hayling Island but now living in Oslo it is great to see there are so many international supporters. I am proud of my home city and club and wish more people could experience home games at Fratton park. There is nothing like it. Please keep supporting the club and keep your fingers crossed that I get to go to the game tomorrow.
---
Tidligere supporterintervjuer denne sesongen:
Før 22. serierunde (Barnsley B): Asbjørn Stokken
Før 21. serierunde (Charlton H): Paul Richards
Før 20. serierunde (Southend H): David Gunnarsson Lorentzen
Før 2. runde FA-cup (Rochdale B): Tom Hagen
Før 19. serierunde (Walsall H): Eirik Bøen Gravdal
Før 18. serierunde (Scunthorpe B): Christian Knapp
Før 1. runde FA-cup (Maidenhead United B): Øyvind Velde
Før 17. serierunde (Bradford City B): Torgeir Enerstvedt
Før 16. serierunde (Accrington Stanley B): Erlend Uglem
Før 15. serierunde (Burton Albion H): Trygve Mellvang-Berg
Før 14. serierunde (Fleetwood H): Mange Nilsson
Før 13. serierunde (AFC Wimbledon B): Steen Houman
Før 12. serierunde (Gillingham H): Tom Saunders
Før 11. serierunde (Coventry City B): Lars Håvik
Før 10. serierunde (Rochdale B): Ståle Håheim
Før 9. serierunde (Wycombe H): Alexander Thorsen
Før 8. serierunde (Peterborough B): Torkil Risan
Før 7. serierunde (Shrewsbury H): Joakim Ellingsen
Før 6. serierunde (Plymouth H): Håvard Myhre
Før 5. serierunde (Doncaster Rovers B): Pål Alexander Lea
Før 4. serierunde (Bristol Rovers B): Ed Binks
Før 3. serierunde (Oxford United H): Jon Romuld Håversen
Før 2. serierunde (Blackpool B): Michael Pantling
Før 1. serierunde (Luton Town H): Mathias Eide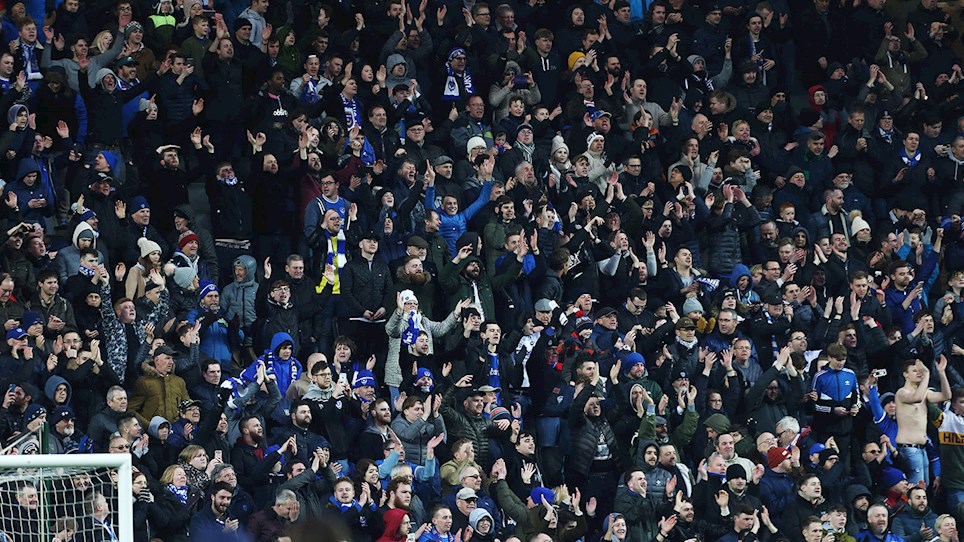 Det er utsolgt på Fratton Park i ettermiddag.