Michael Pantling (t.h.) forventer seier borte mot Newport i kveldens ligacupkamp. Samtidig kommer med han en oppfordring til alle skandinaviske Pompey-supportere.
---
SUPPORTERINTERVJUET: Det er igjen tid for å høre Michael Pantlings tanker. Vår medlem nummer 42 stiller til supporterintervjuet før bortekampen mot Newport i ligacupen.
Det ble 10. plass forrige sesong. Hva er dine tanker om det Pompey presterte i 2020/21?
– I think that 2021/2022 is a season that everybody wants to forget. The period was dominated by Covid and the league was always going to be a bit of a lottery. At least Pompey ended up in the top 3rd.
Hva er dine tanker og forventninger til kommende sesong? 
– After a questionable start I have been really impressed with Pompey's performance and resilience, best of all Pompey are scoring goals which was a problem over the past few seasons. I believe that Pompey can reasonably expect to end up in the play-offs or better if they can keep it up.
Hvilke lag tror du rykker opp fra League One i år?
– Ipswich and Peterborough have started strongly and will get competition from Sheffield Wednesday. Pompey must be in with a chance.
Hva synes du om Pompeys sesongstart?
– A 3-3 draw at Sheffield Wednesday was a very good start but the 0-0 draw at Fratton against Lincoln was shockingly bad, hardly an effort on goal and a very dissatisfied crown. Since then things have really picked up and Pompey are looking stronger than they have done in a good while. There is a fight for places and a greater determination to win which is paying dividends.
Har du planer om å få til en tur over for å se Pompey i løpet av 2022/23?
– I have already been to Fratton to see Lincoln and almost regretted having purchased a season ticket. I would have gone last Saturday but for the train strike so I cancelled my trip. Visits to see Peterborough and Plymouth next month are still planned. I hope to be able to continue going at least once per month for the rest of the season and hopefully get to one or two away matches as well.
Hvordan holder du deg oppdatert på Pompey (kamper og nyheter)?
– Mostly from the BBC sport website, I very occasionally look at the "The News". I think that Pompey's own web page could be better and provide a bit more content about what has been happening and youth team development, for example.
Har du noen favorittspillere i dagens Pompey-spillerstall?
– I must admit I hardly recognized the team at Lincoln with a lot of the old faces having moved on.  Connor Ogilvie looked solid and Colby Bishop looks to have great potential as a goalscorer.
Hva er dine tanker om Danny Cowley og hans trenerteam?
– He has to get some notable success this season. It is now very much a team of his choice and there finally seems to be a good mix of youth and experience. So far so good and it all seems to be coming together so fingers crossed by anything less than a play-off place and I think there will be a change.
Nå er det 2. runde i ligacupen – borte mot Newport. Hva er dine tanker om denne kampen, hva er din startellever og hvordan tror du kampen ender?
– This has to be a straightforward win for Pompey on their current form but it will be a good opportunity to get some of the newer players into an active roll.
Har du ellers noe du vil si til resten av de skandinaviske Pompey-supporterne?
– It is much easier to get to Pompey with not travel restrictions any more. The ground improvements are quite noticeable (and necessary) but have not diminished the charm of Fratton Park whilst getting the ground capacity back up. I would say try to come over and experience what will hopefully be our promotion season.
---
Sesongens tidligere supporterintervjuer:
Før 5. serierunde: Bristol Rovers (H): Anton Jonasson
Før 4. serierunde: Cambridge United (H): Marius Kastet
Før 3. serierunde: Cheltenham (B): Lars Håvik
Før 1. runde i ligacupen: Cardiff City (B): Asbjørn Stokken
Før 2. serierunde: Lincoln City (H): Mathias Eide
Før 1. serierunde: Sheffield Wednesday (B): Jon Romuld Håversen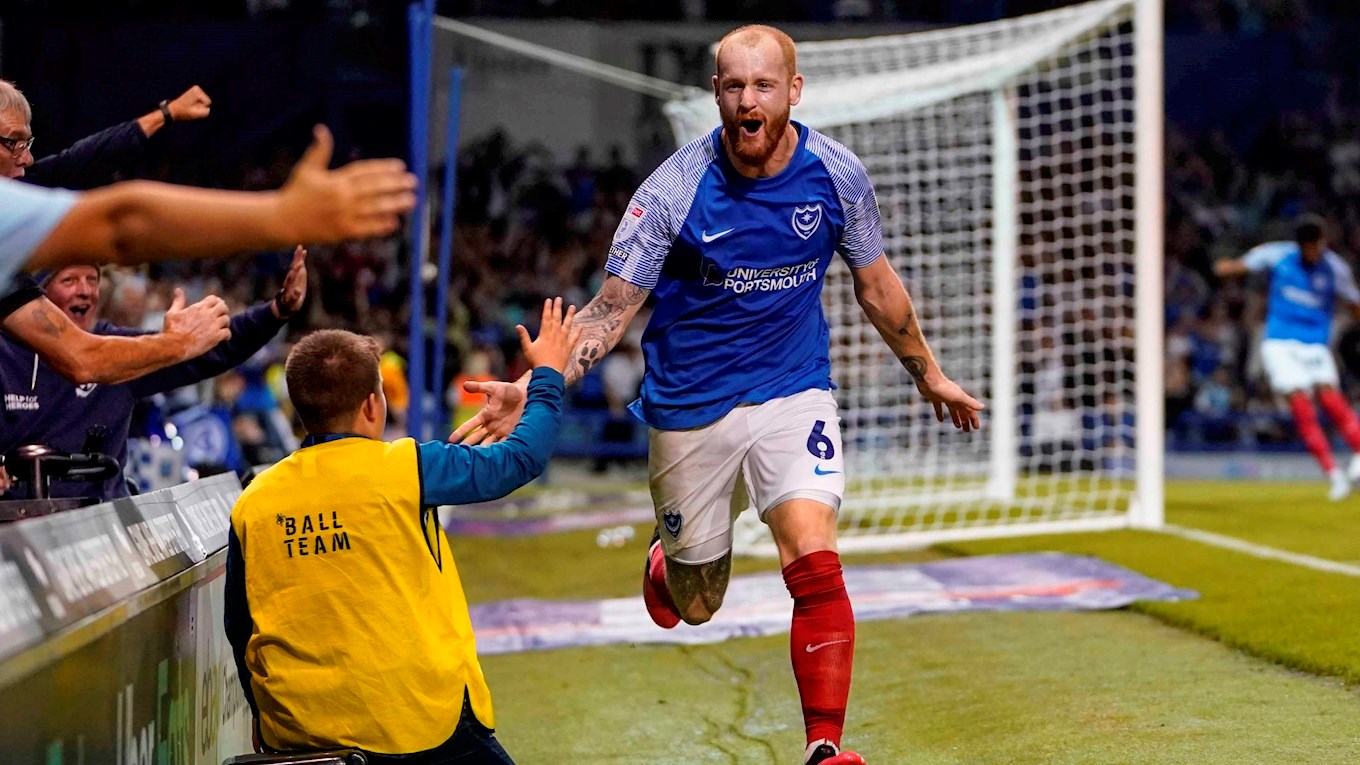 Connor Ogilvie.