Meget overbevisende sejr der viser bredden på bænken!
---
Officiel kamprapport fra Pompey
Officiel kamprapport fra Aston Villa
Kommentarer fra manager Danny Cowley
«I enjoy these games because I think you always learn a lot about your group and I liked what I saw from us. There was a good attitude, energy and intensity – that all comes from enthusiasm, which is an important quality. We played some really nice football and in 15 years as a manager, I can't remember being so dominant in a game.
I thought we looked bright in possession and moved the ball around quickly, while everyone connected well. It felt like a really strong team performance and it was great to finish the game with so many young ones on the pitch. Adam Payce got some more minutes, while it was nice for Harvey Laidlaw and Brian Quarm to come on for their debuts.
The senior players conducted themselves in a good manner and so it was a positive night for our club."
3️⃣ @PompeyAcademy appearances
2️⃣ Fratton debuts

Congratulations to Adam Payce, Brian Quarm and Harvey Laidlaw who featured in tonight's 5-0 victory 👏#Pompey pic.twitter.com/v56aKFGPiz

— Portsmouth FC (@Pompey) October 4, 2022
EFL Trophy, Fratton Park, 4. oktober 2022
2 min 1-0 Ronan Curtis
7 min 2-0 Michael Jacobs
57 min 3-0 Josh Koroma
63 min 4-0 Josh Koroma
69 min 5-0 Recco Hackett-Fairchild
Pompey (4-4-2): Oluwayemi; Swanson, Raggett (c) (Morrell 46), Freeman, Hume (Laidlaw 82); Curtis, Tunnicliffe, Mingi (Quarm 82), Jacobs (Payce 68); Hackett, Pigott (Koroma 34)
Bænken: Osei-Owusu, Murray, Morrell, Laidlaw, Quarm, Payce, Koroma
Tilskuere: 2,805 (232 away fans)
God stemning mellom Ronan Curtis og Ryan Tunnicliffe etter at Curtis ga Pompey 1-0.
Kyle Swanson.
Jay Mingi.
Denver Hume.
Joe Morrell.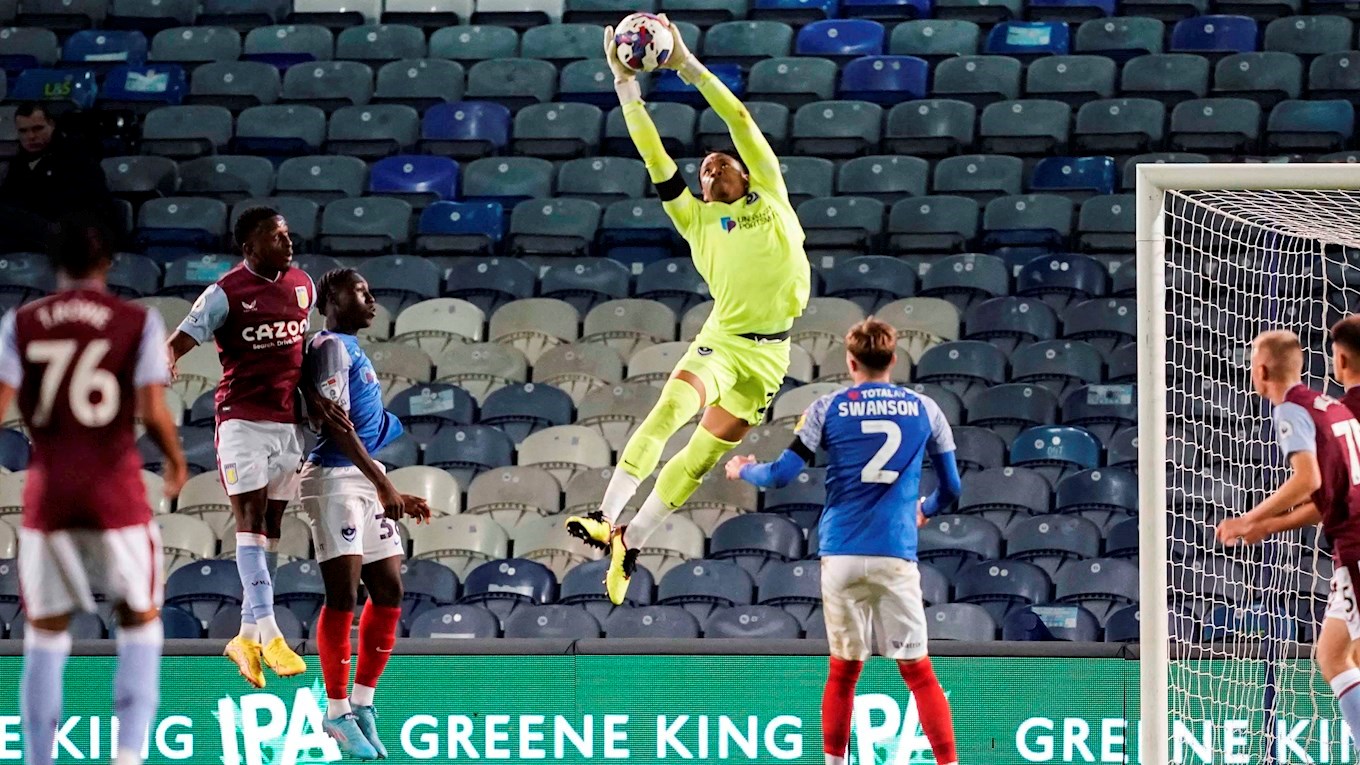 Josh Uluwayemi.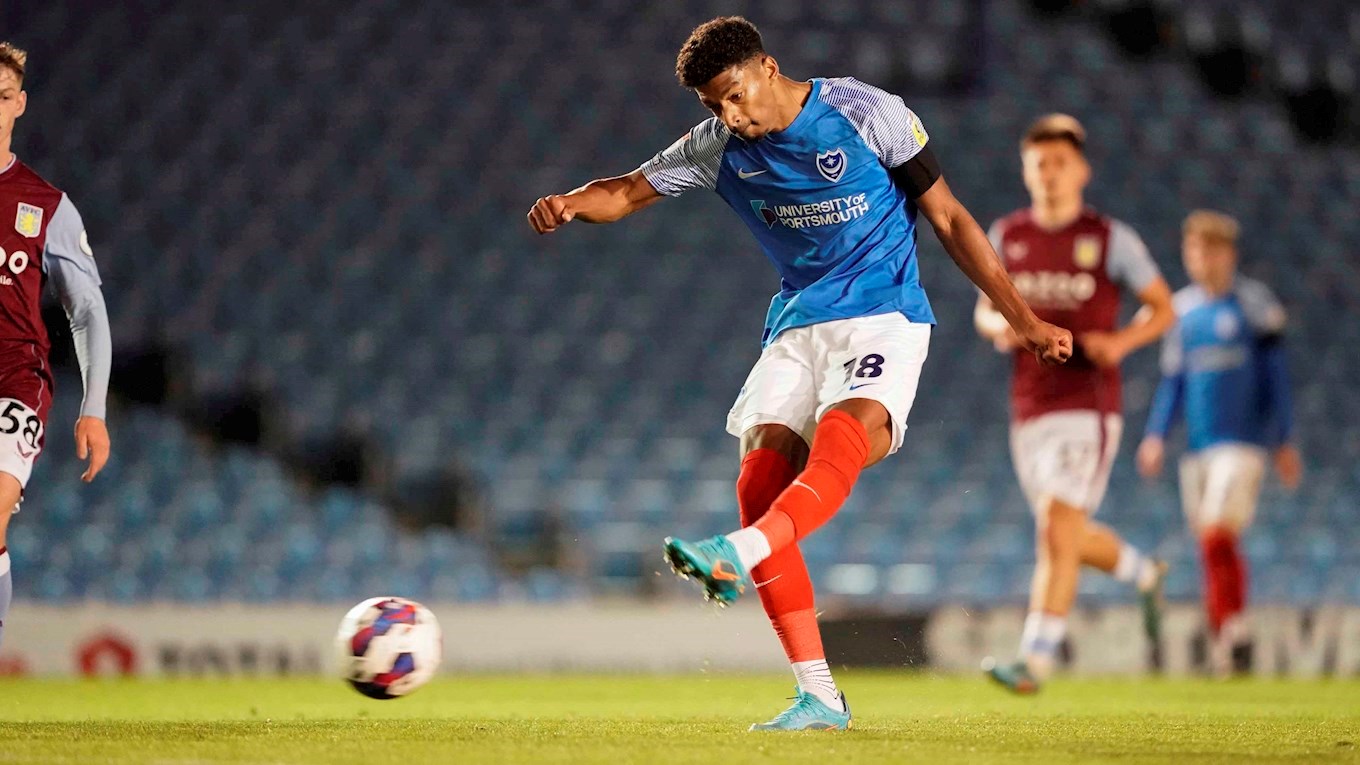 Reeco Hackett smeller inn 5-0.
Adam Payce fikk ny kamp.
Harvey Laidlaw fikk sin debut.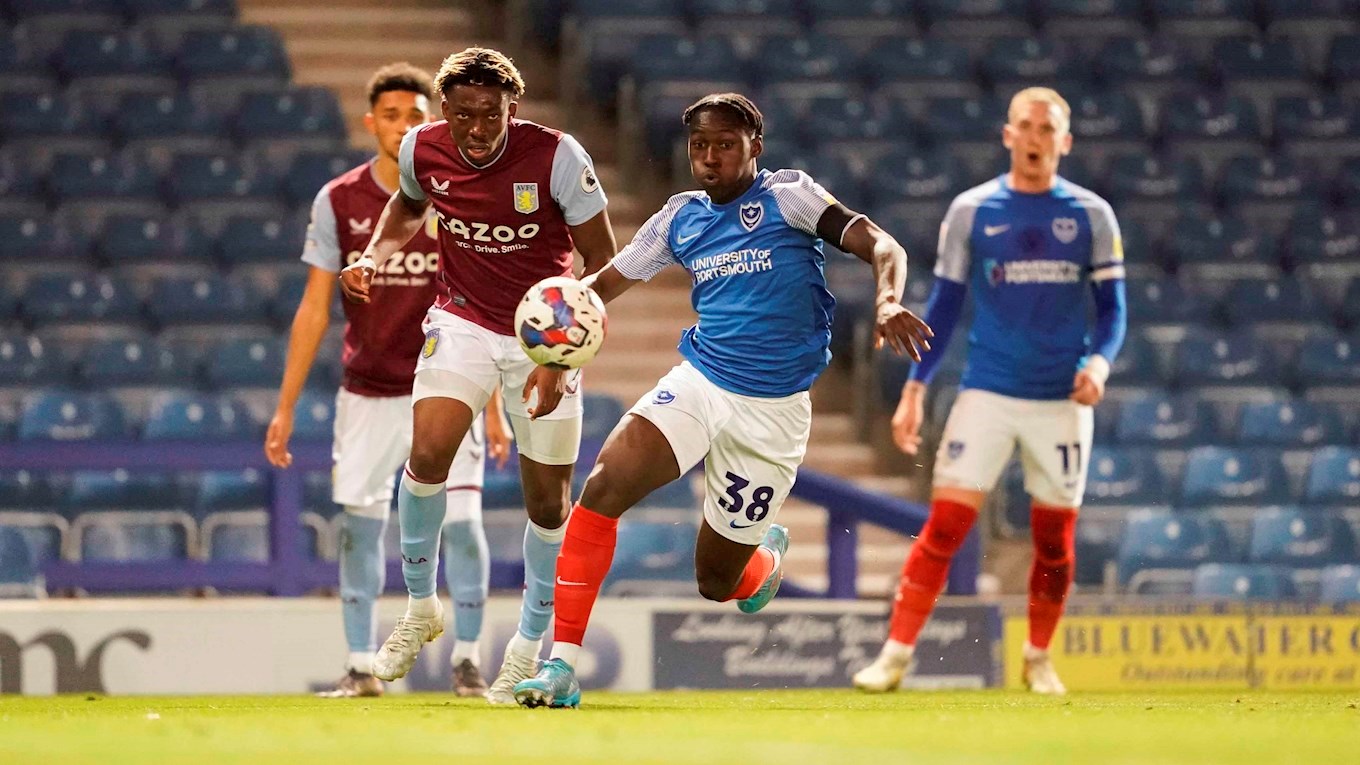 Brian Quarm debuterte også.
Harvey Laidlaw.