Papa Bouba Diop er død. Tidligere lagkamerater i Pompey er blant de mange som minnes den vennlige kjempen.
---
NYHETER: Papa Bouba Diop døde 29. november, kun 42 år gammel. Den tidligere Pompey-spilleren fra Senegal hadde en flott karrière og regnes som en legende i sitt hjemland.
Pompey kjøpte ham fra Fulham for 3,5 millioner pund i 2007 og midtbanespilleren spilte totalt 72 kamper for Pompey. Han var med til Wembley i FA-cupfinalene i 2008 og 2010, han spilte tre sesonger i Premier League med Pompey og spilte i Europa med Pompey. Han spilte blant annet hele den legendariske kampen mot AC Milan (2-2).
Han scoret aldri for Pompey, men han gjorde seg udødelig i Senegal da han ble matchvinner i VM 2002 da Senegal sjokkerte de regjerende verdensmesterne Frankrike og slo dem 1-0 i åpningskampen.
Det er ikke kjent hva dødsårsaken var, men Diop skal ha vært syk i lengre tid.
SE OGSÅ: Spillerprofil Papa Diop
Harry Redknapp om Papa Diop
"He was such a wonderful character. He was fantastic for me, a great character, always happy and always had a smile on his face. He was a giant of a man.
"He had no aggression in him. He looked aggressive on the pitch because he was so big, but there was nothing nasty about him.
"My thoughts are with all his family."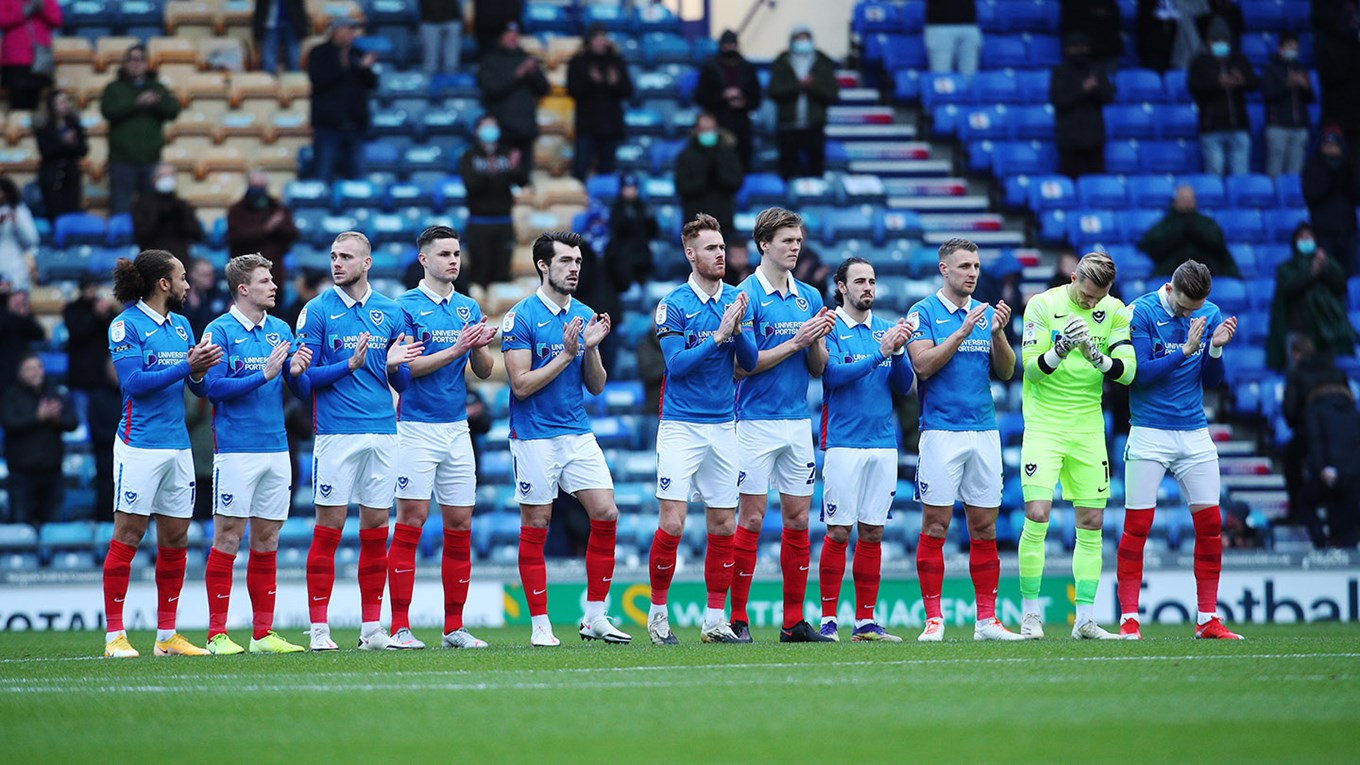 Ett minutts applaus for Papa Diop før Pompeys hjemmekamp mot Peterborough.
Papa Diop løfter FA-cup-pokalen i 2008.
? RIP Papa Bouba Diop#Pompey pic.twitter.com/1biphVmM0c

— Portsmouth FC (@Pompey) December 5, 2020
Sadio Mane paid tribute to Senegal legend Papa Bouba Diop after his passing this week ❤️ pic.twitter.com/0yeYAdIuPu

— ESPN UK (@ESPNUK) December 3, 2020
Den vennlige kjempen Papa Bouba Diop minnes på Fratton Park i dag. Spilte 53 kamper for #Pompey mellom 2007 og 2010, deriblant to FA-cupfinaler. Her fra mitt (t.h.) møte med «The Wardrobe» høsten 2007. #plnor #2pl https://t.co/6zqyDCvJd1 pic.twitter.com/iX7ccI9szu

— Joakim Ellingsen (@JoakimEllingsen) December 5, 2020
So so sad to hear of the news about the passing of Papa Bouba Diop, fantastic player and human being. It was a joy to play at Portsmouth with him. Condolences to his family and friends. FA CUP winner with Portsmouth Fc. Rest in peace Papa???? pic.twitter.com/vICeMe8i8n

— Sol Campbell (@SolManOfficial) November 29, 2020
Former Portsmouth manager Harry Redknapp on Papa Bouba Diop.

❤️?

— Sporting Life Football (@SportingLifeFC) November 30, 2020
Such sad news, one of the friendliest, lovely people I've ever had the pleasure to play football alongside

Papa Bouba Diop
28 January 1978 – 29 November 2020

A true gentleman, RIP my friend ?? pic.twitter.com/k5s61g7R21

— David James (@jamosfoundation) November 29, 2020