I starten på august gikk Liam Vincent på utlån til Maidstone United. Nå har fire nye unggutter i Pompey-stallen gått på utlån for å få mer førstelagserfaring.
---
NYHETER: Den walisiske unggutten Harry Jewitt-White (18) har vært god for Pompey i sommer. Det er to år siden midtbanespilleren debuterte for Pompey som 16-åring. Han står med totalt fem førstelagskamper, men skal nå få flere den neste måneden.
Jewitt-White skal spille for våre naboer Gosport Borough i Southern Premier Division på utlån den neste måneden.
En annen 18-åring er også klar for en måneds utlån. Spissen Dan Gifford skal prøve seg på et høyere nivå når han den neste måneden skal spille på utlån til National League-klubben Weymouth. Gifford har ikke debutert for Pompeys førstelag ennå, men var utlånt til Bognor Regis Town forrige sesong.
SE OGSÅ: Lånes ut
To utlånt til Bognor Regis Town
Bognor Regis Town låner stort sett hver sesong unggutter fra Pompey – deriblant lånte de norske Snorre Strand Nilsen for noen år siden.
Nå har de lånt to unggutter fra Pompey.
Vår 17 år gamle keeper, som har vært på u-landslagssamling for England, Toby Steward har skrevet under på en utlånsavtale med Bognor Regis Town fram til januar.
I tillegg har klubben lånt vår unge midtbanespiller Alfie Bridgman én måned. Bridgman står med én kamp for Pompey. Steward har ikke debutert ennå.
Toby Steward (t.v.) og Alfie Bridgman.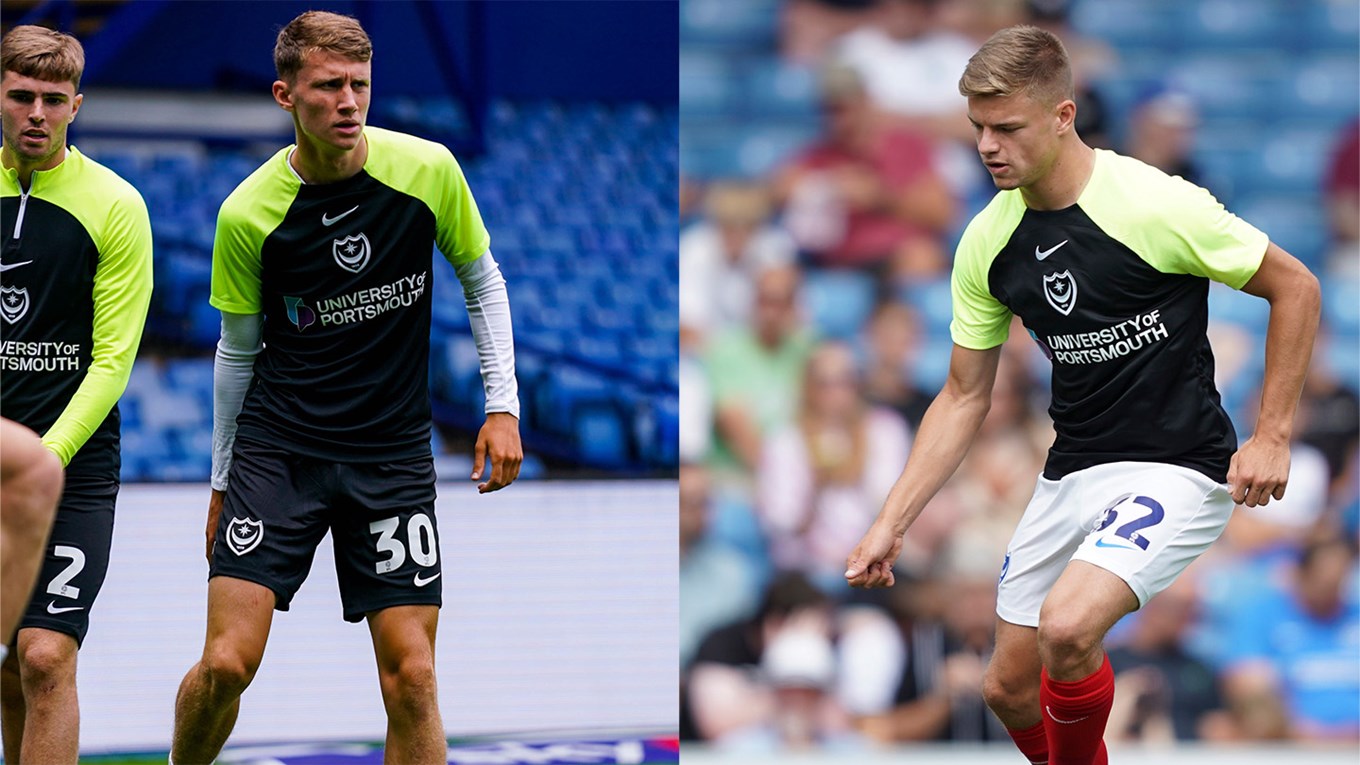 Harry Jewitt-White (t.v.) og Dan Gifford.