17 år gamle Haji Mnoga har skrevet under på sin første proffkontrakt med Pompey.
---
NYHETER: Han har allerede vært omtalt på våre sider flere ganger. Både i forbindelse med sin debut for førstelaget da han bare var 16 år gammel høsten 2018, sine to andre førstelagskamper og da han debuterte for det engelske U17-landslaget.
SE OGSÅ: Haji Mnogas spillerprofil
Nå har 2002-modellen fått sin første proffkontrakt. 17-åringen skrev i julen under på en kontrakt med Pompey som strekker seg ut 2020/21-sesongen. Pompey har også en opsjon på å forlenge den avtalen med ytterligere ett år.
Han spilte tre kamper for førstelaget i EFL Trophy forrige sesong. Denne sesongen har han ikke spilt for førstelaget ennå, heller ikke i EFL Trophy. En skade har trolig vært hovedårsaken til det. Da Pompey møtte MK Dons på bortebane i League One i 2019s siste kamp, var han derimot med i troppen. Han ble sittende på benken hele kampen.
Mnoga er en fysisk sterk forsvarsspiller med stor fart.
Kommentarer
Selv sa Mnoga etter å ha skrevet under: «I'm over the moon. Every boy dreams of getting a professional contract with their hometown club. It's an early Christmas present for me. I like getting forward from right-back, although I can also play in the centre. I always get stuck in and work my socks off."
Akademimanager Mark Kelly kommenterte også Mnogas første proffkontrakt: «It's very good news for Haji. He's been part of the club for a long time and it's a proud occasion for him and his family. There's a lot of developing for him to do now, so he needs to get his head down and keep working hard to push on.
"Haji's a local boy and now he'll be looking to mature and find consistent performances, so he can make the next step. He's a strong and tenacious boy. He'll get up and down the pitch and is very physical, while he can use the ball well."
Førstelagsmanager Kenny Jackett: «The challenge for him now is to try to push into the team and he's shown plenty of promise so far. He's a powerful lad and has plenty of pace – he's got a lot of qualities and I'm sure he'll get opportunities for us."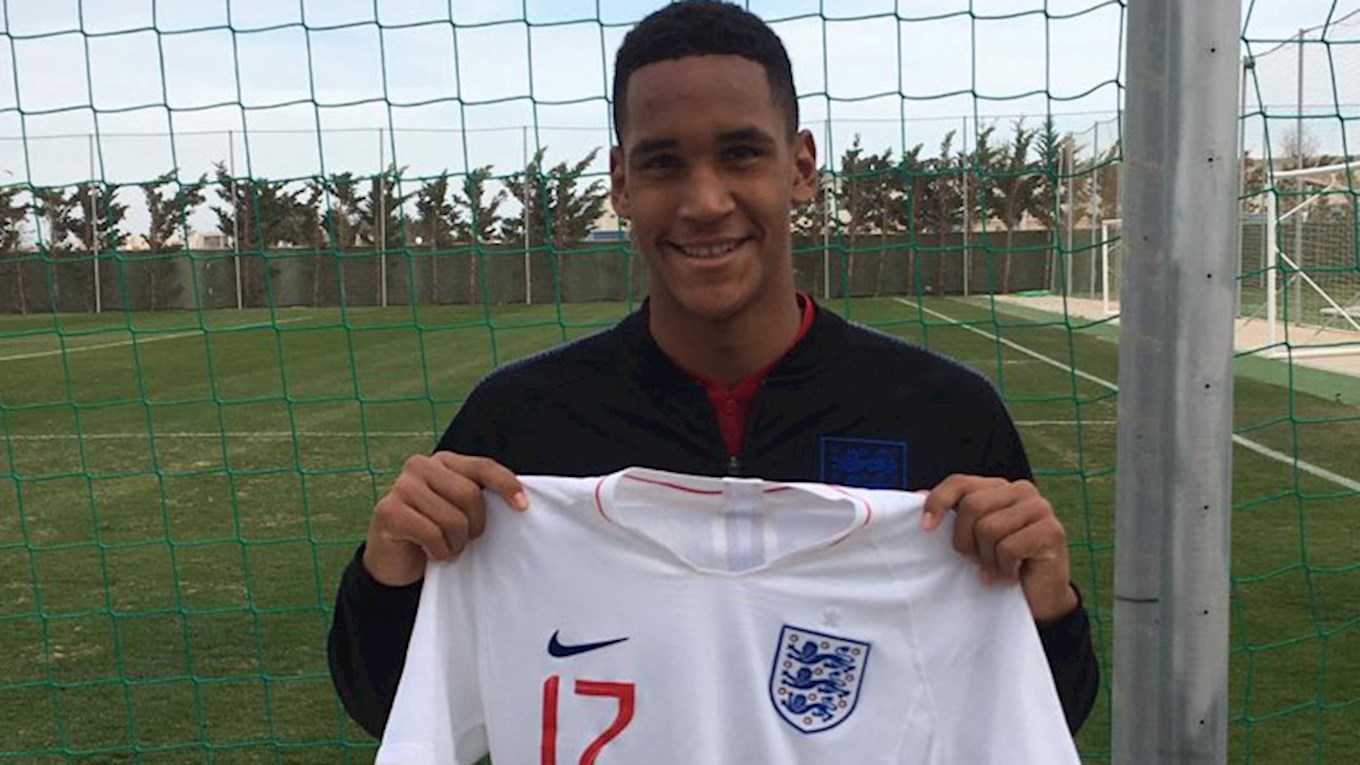 Haji Mnoga har debutert for Englands U-landslag