Michael Pantling var bekymret i sommer, men med nykommerne som er kommet inn i sommer tror han på en suksessfull Pompey-sesong.
---
MENINGER: Michael Pantling er bosatt i Danmark, men han reiser over til England og ser mange Pompey-kamper hver eneste sesong. Han deler også jevnlig sine tanker og meninger om hva som skjer i Pompey med oss.
Her er Michaels tanker like før seriestart: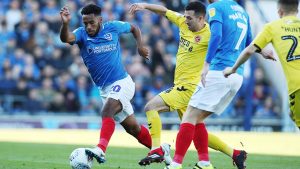 Whilst all football supporters are optimistic pre-season, I really feel that Pompey's new signings have significantly strengthened the squad and not just mitigated the loss of Matt Clarke, Nathan Thompson and Jamal Lowe.
I was a bit concerned that Pompey appeared to be a bit unambitious to begin with until Marcus Harness was signed and I'm absolutely delighted with the arrival of John Marquis. I was impressed with Marquis when he was on loan from Millwall and he always caused us problems whenever he has played against us since.
LES OGSÅ: – Evans er årets spiller
We will miss Clarke but still look really solid at the back and will be further strengthened once Jack Whatmough is fit again. I've never been convinced by Hawkins and Pitman couldn't repeat his splendid achievement of the previous season – we now have some serious experienced options.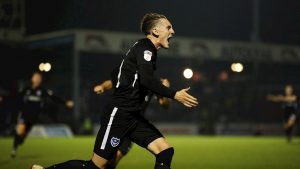 Hopefully Ronan Curtis will have had a much needed rest and gained a little maturity. We also have good options to replace Lowe. My only real concern is in midfield, Ben Thompson made all the difference during his loan spell last year. Ben Close continued to improve but in my opinion still didn't have the aggression and drive of Thompson but as with Curtis he will be more mature.
I'm quite happy with MacGillivray and Alex Bass – if McGee isn't sold I expect a loan deal.
It was a pitty not to get promotion last season but we weren't quite good enough in the end. I think the main challengers will be Sunderland , Ipswich and probably Rotherham. Bolton are in all sorts of trouble and Doncaster have lost one of their best players and manager. I hadn't expected Luton to do so astonishingly well so there will no doubt be a surprise or two.
Plenty to look forward to and hopefully promotion will be within our grasp. PuP