Det er en måned igjen av sesongen. Michael Pantling deler dine tanker om status for Pompey.
---
MENINGER: Michael Pantling, vår medlem i Danmark som stadig reiser over til England for å se Pompey live, deler sine tanker:
End of Season Excitement
Unfortunately I could not make it to Wembley but was not too concerned given the distinct possibility of a return at the end of May for a much more important fixture.
While it is always nice to win something and I'm sure everybody had a great day out, it was a bit of a distraction from what must be our main aim of getting back into the Championship. One has to feel a bit for the unused players who contributed so much in the earlier rounds in getting us to Wembley only to be replaced when we finally decided it matter to do well.
Automatic promotion is still possible but only just – yes we can catch Barnsley but then so can Sunderland. It really is leading up to a very exciting finish to the season and not least our trip to Sunderland which might still be the all important decider.
Glad for å se Pitman tilbake i ny rolle
I am a little surprised not to have seen more of our new signings Cannon and Morris given how highly rated they both were. I still think Ben Thompson left an enormous gap in terms of not just skill but also attacking determination. Ben Close continues to improve but, in my opinion still isn't there yet. Saying that, we have a relatively stable team in terms of selection and our performances have begun to get back to what we were experiencing before Christmas. I'm pleased that Pitman is serving a very useful role and is back scoring again. Of the loanees Bogle had stood out the most but now Jacket seem to prefer to stick with Pitman playing behind Hawkins.
Player of the season: Young player – Ben Thompsen or if it is limited to a player who is still there Jack Whatmough (if he is still considered young).
Player of the Season – Gareth Evens for his consistency followed by Craig MacGillivray whose arrival gave our back 4 that extra bit of confidence.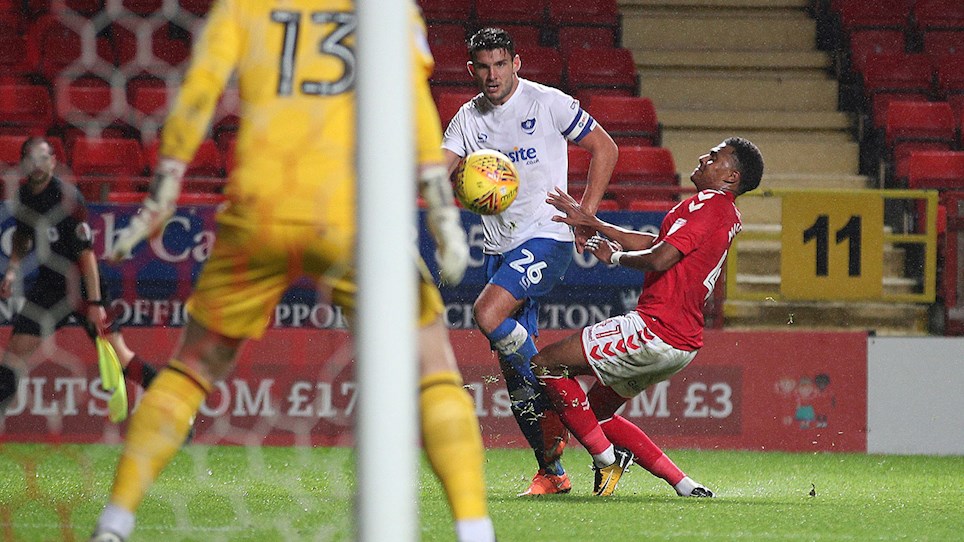 Gareth Evans.